This red cedar shower can be installed indoor or outdoor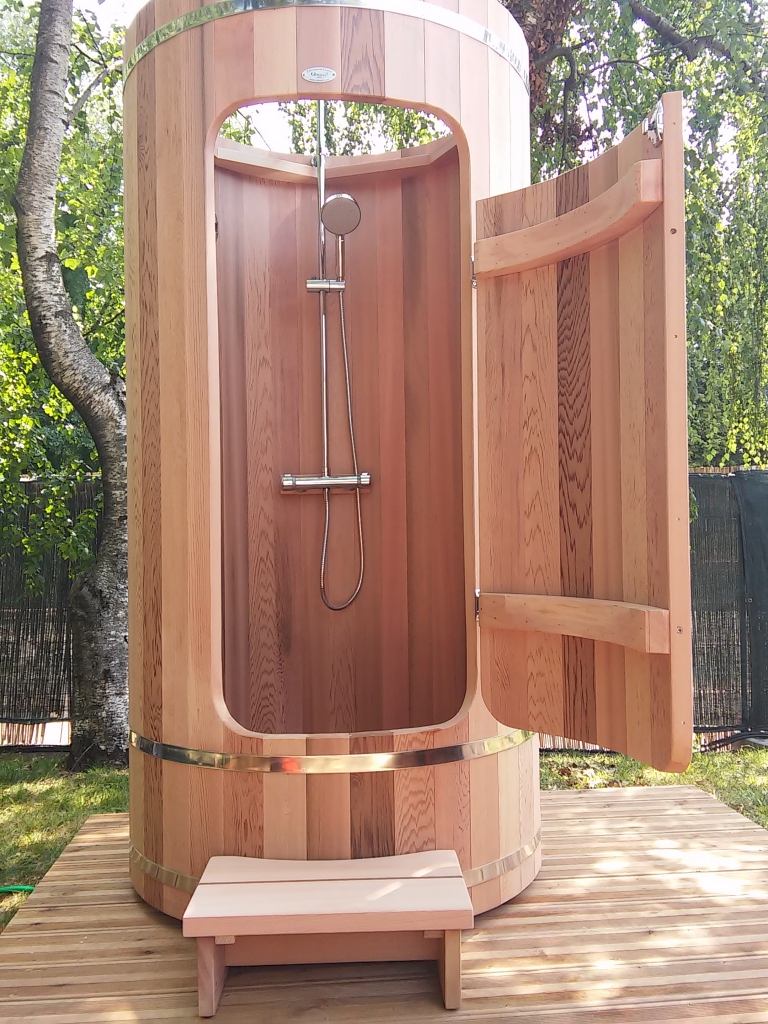 The size is unique, it is 2m high (without tap) and 1.03 m outside diameter.
It is equipped with a bottom drain with  a 40mm diameter to stick.
It comes with a red cedar duckboard  into two parts for easy cleaning. The blades are joined by 3 stainless steel bands with a fastening system
We studied this wooden shower for our customers to install the outside, but more and more we sell them for indoor use!
Normally we deliver this wooden shower assembled on a pallet, on request we can deliver in a disassembled version with numbered pieces. All showers are mounted to the workshop to fit.
Several options are possible:
A splendid wooden door, a shower column  with pommel of 20 cm, , a walk of access, a red cedar frame to hide the hoses  to install behind the shower
For cleaning: it is enough to rinse the bottom with the tap well and from time to time to pass a sponge impregnated with a disinfectant under the grating. There is nothing to make for the woodwork. Some of our customers put a saturator containing vegetable oil outside.