Wooden bath tub for two people with an elliptical shape made of western red cedar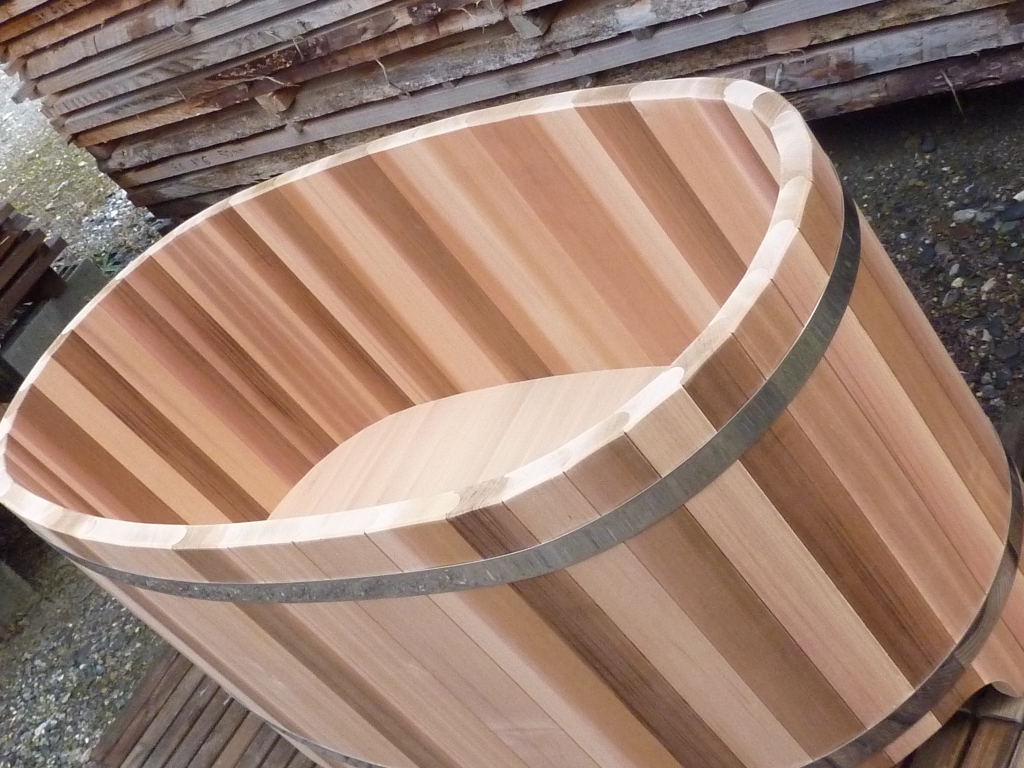 This bath-tub made of wood can be settle as well inside as outside and is declined in two models. Straight  or Far West.
Inside, it should be taken care that there is no heating on the ground or a sauna in the same room, if not wood will tend has to move.
Wood is western red cedar 1st choice, without nodes, resin, without defects, long wood and dried for a great stability.
Wood thickness 40 mm.
Length 171 cm
Width 88 cm
The interior height of our bath-tubs is of 60 cm, the external height is of 76 cm.
They are equipped in series with a plug clic clac made of brass chrome of Hansegrohe brand on which your plumber can adapt an 1 "'1/4  fitting drain
Attention there is no over full equipment.
Our two models of bath-tubs have the feet cut out for a better stability and also for esthetics.
In option:
– a  red cedar lid in two parts
– an external wood- fired heater
– an electrical spa equipment
–  backrests
– a shelf for glasses or mugs
– a small stair